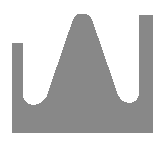 The IDEA Consortium began with the island of Moorea and the nearby atoll of Tetiaroa, in French Polynesia. It is now extending to other islands in the region through the 4Site: Pacific Transect Collaborative, as well as coastal and island communities in Europe. Research data management is a key aspect of the island avatars, and best practices are being developed through the Fair Island Project. 
Recognizing the importance of social-ecological foresight for global society, the Geneva Science and Diplomacy Anticipator (GESDA) is carrying out an assessment of the emerging capacity to build Integrated Digital Ecosystem Avatars (see Scientific Anticipatory Brief).  
The growing interest in "Digital Twins" is also stimulating fruitful exchanges over the transformational opportunities of social-ecological avatars. For example, at the European Marine Board's 7th Forum: Big Data in Marine Science (see Digital Twin Ocean: Island Digital Ecosystem Avatars (IDEA) for Sustainability, p.27).